Rogue of Vallas
A downloadable game for Windows, macOS, and Linux
Note: This is the alpha version (0.0.3) of Rogue of Vallas!
News: (22-Sept-2022) Alpha Version 0.0.3 is available for Linux, MacOS, and Windows platforms!

Explore the distant future in Rogue of Vallas, an action-adventure platformer with RPG elements. Follow the story of Marika, her resistance against the Vallas Empire, and the discovery of an ancient ruin which bears secrets of a lost advancement: electricity.
Rogue of Vallas features an immersive story and a rich skills and leveling system. Explore and find books which can unlock dozens of skills, find gold to unlock powerful weapons and tools, and formulate cunning strategies to outsmart the Vallan Empire.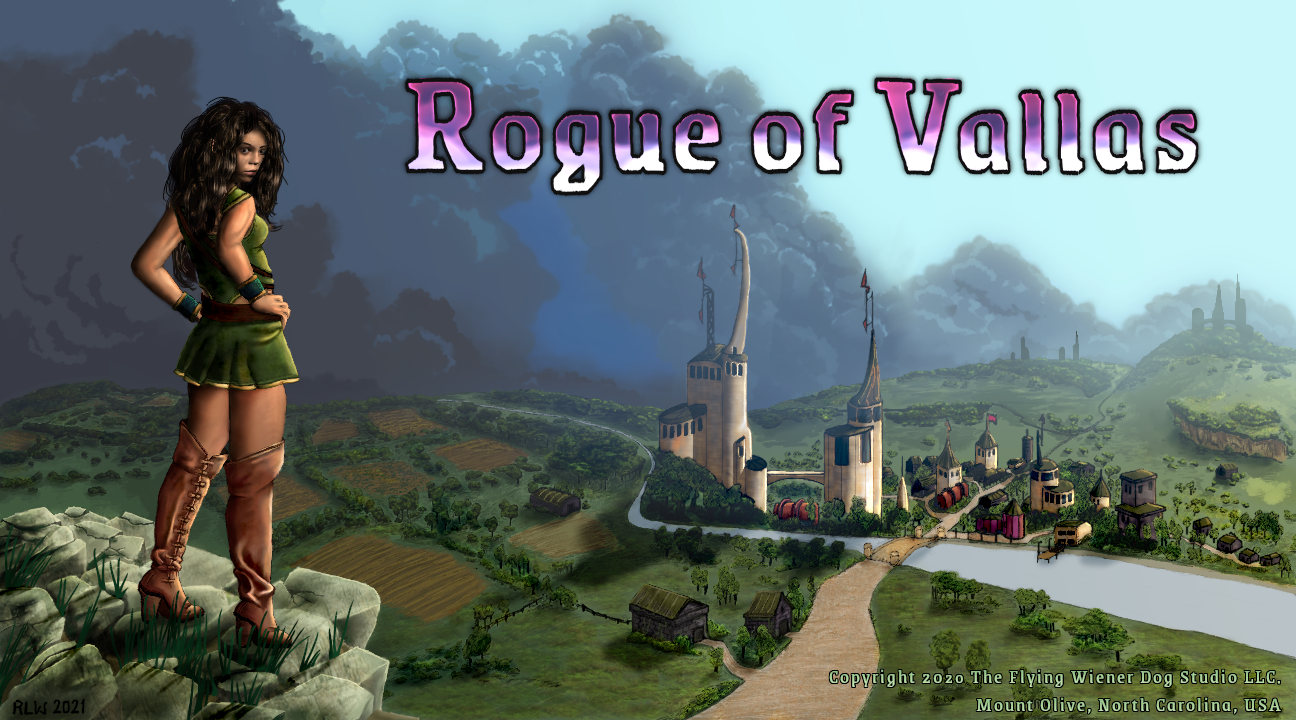 A.D. 7775. The past centuries have brought misfortune, famine, and ruin. Ever optimistic, the Vallan people have recently stood behind a new leader, simply known as "the Empire". Described as "cold, but just," they have begun uniting the pockets of civilization spread throughout the continent.
The citizens of the city-state Lyrika, however, are wary. The empire has begun rounding up all of those they declare "undesirable": scholars, politicians, and religious leaders who don't toe the new line--many of whom disappear.
A World Without Electricity. As the sea levels begin to fall, ancient coastal cities start to emerge. Rumor has it that these cities hold lost secrets to the generation of "electricity." Electricity could be a great boon to the Vallas cities that rely solely on coal and gas. The lost "fire" can bring wealth and prosperity. It can also grant unimaginable power. The empire has shown a keen interest in harnessing electricity, and the Vallan scholars are hard at work studying any clues that trickle in.
A Resistance Builds. The city-state Lyrika makes one final push against the empire--quickly resorting to guerrilla tactics. Marika, a prominent citizen, soon finds herself in the empire's target sights.
The Start of a Quest. Marika's focus is soon diverted when her brother, the scholar Cata, is taken by the empire. Only the day before he had told her about a discovery he made--a lost city known as "Idosra", which may hold a vital clue to the secrets of electricity. Rumors and tales of electricity are abundant. The empire, though, holds a tight grasp on information. They are selective about what they reveal.
Did Cata know too much? Marika now fears what the fate of her brother is, and what the fate of her home will be when the empire gains command over a powerful new force.
Marika needs your help! Rogue of Vallas is a side-scrolling action RPG. Complete quests, explore Vallas, learn new skills, and unravel mysteries! Only you can help her learn the fates of Cata, Lyrika, and the lost city Idosra.
Rogue of Vallas is in early development. Screenshots and videos are from development versions.
Credits
Game by R. Watson
Miscellaneous contributions by E. Watson
Music by Nicole Marie T